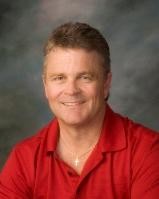 Tom Nohr CFP RFC
Comprehensive Planning for a Worry-Free Retirement
We hope that you find the site valuable enough to bookmark it as one of your favorites. We advise that you take advantage of the many features that we provide such as the many financial calculators and the "Tell a Friend" option. We hope that the site will further your awareness of how our business works and the services we provide.
From our site you can gather current quotes and news on individual stocks and funds, maintain and update your own personal portfolio, and send us any messages and or questions. Here you can stay up-to-date on relevant financial topics.
In 2013, Japan's economy and stock market showed promising signs of progress after 15 years of deflation.

Workers aged 50 and older can give their retirement savings a boost by taking advantage of catch-up contributions.

Several ideas that could help you save more without making major changes to your current lifestyle.

The road to a comfortable retirement is full of risks, and they don't end when you stop working.