Tom Nohr CFP® RFC®
Comprehensive Planning for Retirement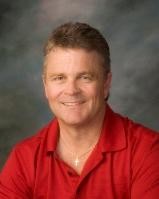 DURING OUR TRANSITION TO OUR NEW BROKER/DEALER:
CALL OUR TOLL FREE LINE AT 888-376-7171
We hope that you find the site valuable and bookmark it as one of your favorites. We advise that you take advantage of the many features that we provide such as financial calculators, articles, newsletters, videos, and of course the "Tell a Friend" option. We hope that the site will further your awareness of how our business works and the services we provide as well as advance your knowledge in finances.
From our site you can gather current quotes and news on individual stocks and funds, maintain and update your own personal portfolio, and send us any messages or questions. Here you can stay up-to-date on relevant financial topics and contact our team.
Compare the potential future value of tax-deferred investments to that of taxable investments.

This Cash Flow Analysis form will help you weigh your income vs. your expenses.

Is your personal inflation rate higher or lower than the CPI?

How much will it cost to pay off a loan over its lifetime?